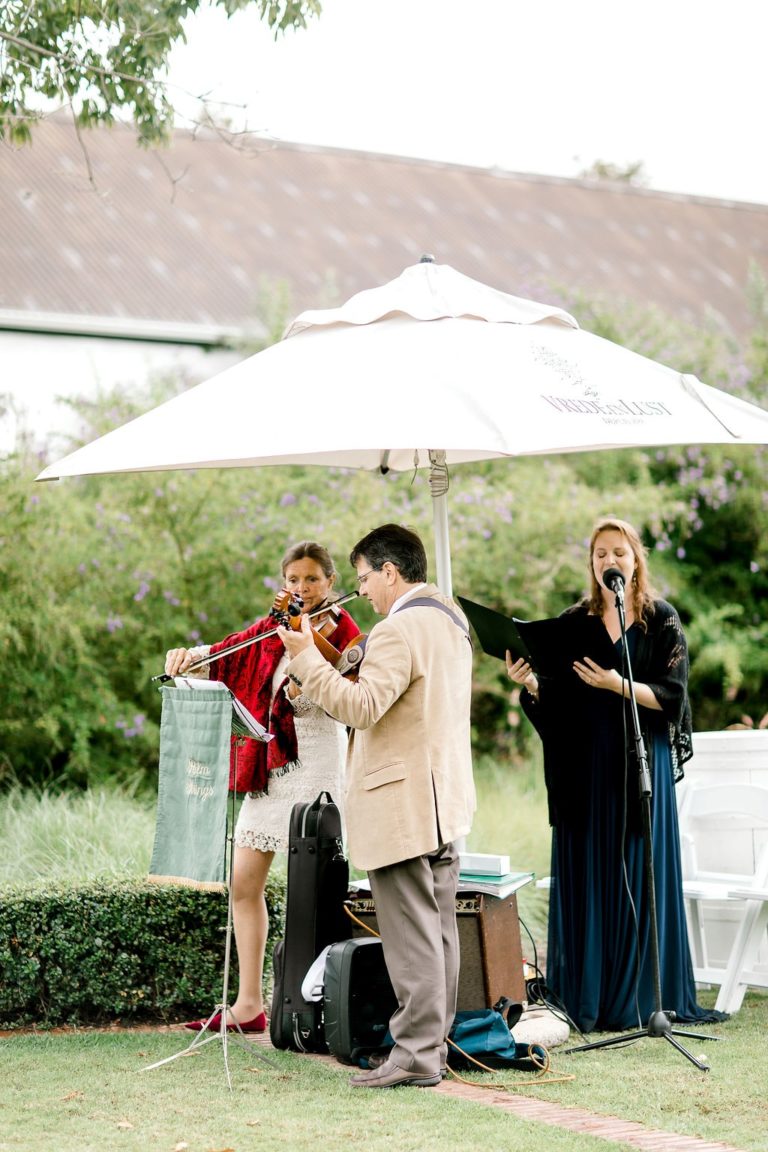 This beautiful wedding took place on April 13th in the pouring rain at Vrede and Lust, Franschoek.
The trio was huddled under an umbrella for shelter- then went inside waiting for the rain to stop.
The rain stopped just long enough to let the service happen outside. The problem with the rain is that if the violin bowhair gets wet, there is no sound!
But despite the rain, it was a wonderful and happy day!